Each country is characterized by certain rituals during each occasion, especially by special Eid Alfitr food, and the biggest occasion these days is Eid al-Fitr.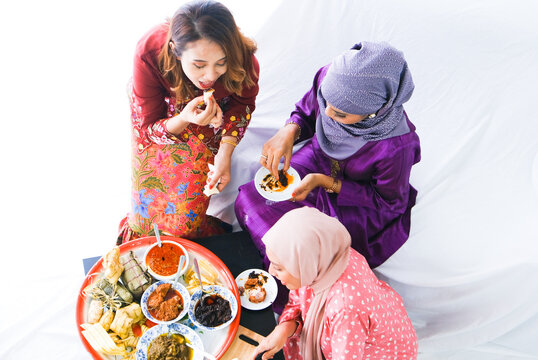 The rituals of the first day of Eid are characterized by the various dishes that people celebrate the coming of Eid with.  For example, Egypt. They make pickled fish or a tray of ordinary fish. And salted or pickled fish is herring or fesikh or what is known as salty. This dish is very ancient in Egypt and on big occasions, the celebration is done by cooking this dish, and it goes back to a Pharaonic custom. It is eaten on the first day of the feast.
Algeria was known for its chokhokha, which is an ancient dish made of chicken, chickpeas, and spices. Algeria is famous for it, and it is cooked on occasions, as a kind of celebration.
Jordan… Jordan and some other Arab countries have been known to eat mansaf, which is a very fatty food that is one of the symbols or rituals of EID in Jordan. It is cooked on holidays and occasions. It consists of lamb and ghee, and it contains very high calories.
Morocco is known for its meat Tagine, prunes, and almonds, and one of the components of this dish indicates that it contains a very high nutritional value.
Another aspect of the celebration is the making of sweets such as kahk, petit fours, ghariba, kaab al-ghazal, biscuits, and other sweets from different countries, and all of these foods bring us a feeling of feast and joy and remind us of our childhood days.