Ramadan Lamb Harees is a recipe that should never be absent from ramadan tables of Iftar. Learn about the easiest way to prepare delicious lamb Harees n simple steps, with its original ingredients and proper ingredients, to get the best results when preparing it on the distinctive delicious method, try it now at your home and make your family happy.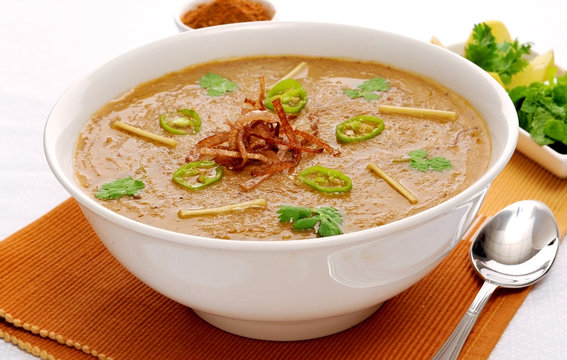 Ramadan lamb harees
Here is how to make meat harees at home, in Ramadan where harees is one of the most important authentic Arabic dishes that has a unique delicious taste. Harees is wheat or barley and contains a lot of vitamins, fats, dietary fiber, protein and carbohydrates, especially if we combine wheat with meat to get a complete meal with nutrients that the body needs.
Ingredients
2

lbs

lamb meat

1 1/2

lbs

barley

1

pinch

cinnamon

2

cloves

1

pinch

salt

1

dash black pepper

1

teaspoon

of cardamom

1 1/2

tablespoons

of ghee

5

cups

broth
Instructions
Put the meat in a pressure cooker over a high heat and cover it with water. When boiling, and add salt, black pepper, cinnamon and cardamom.

Lock the Instant pot and cook for 45 minutes.

When the beep starts, reduce the heat and remove the lid.

Add the pearl barley; and immerse the mixture with water.

Cover the Instant Pot again for an hour.

Remove the pot from the heat and set it aside to cool slightly. With an electric mixer, mash the mixture in batches until it becomes smooth.

Return the mixture to the saucepan and place over a medium heat until heated through.

Pour the harissa in serving dishes and add the melted ghee on top.

Serve and enjoy your Hareessa!
Nutrition
Fiber:
3
g
Calories:
385
kcal
Saturated Fat:
6.5
g
Fat:
14
g
Protein:
26
g
Carbohydrates:
21
g