The Moroccan tagine is one of the famous dishes in Morocco. It has a special taste compared to other dishes. The Moroccan tagine is very famous in the world, where tourists come from all over the world to taste the Moroccan tagine only because of its distinctive and delicious taste.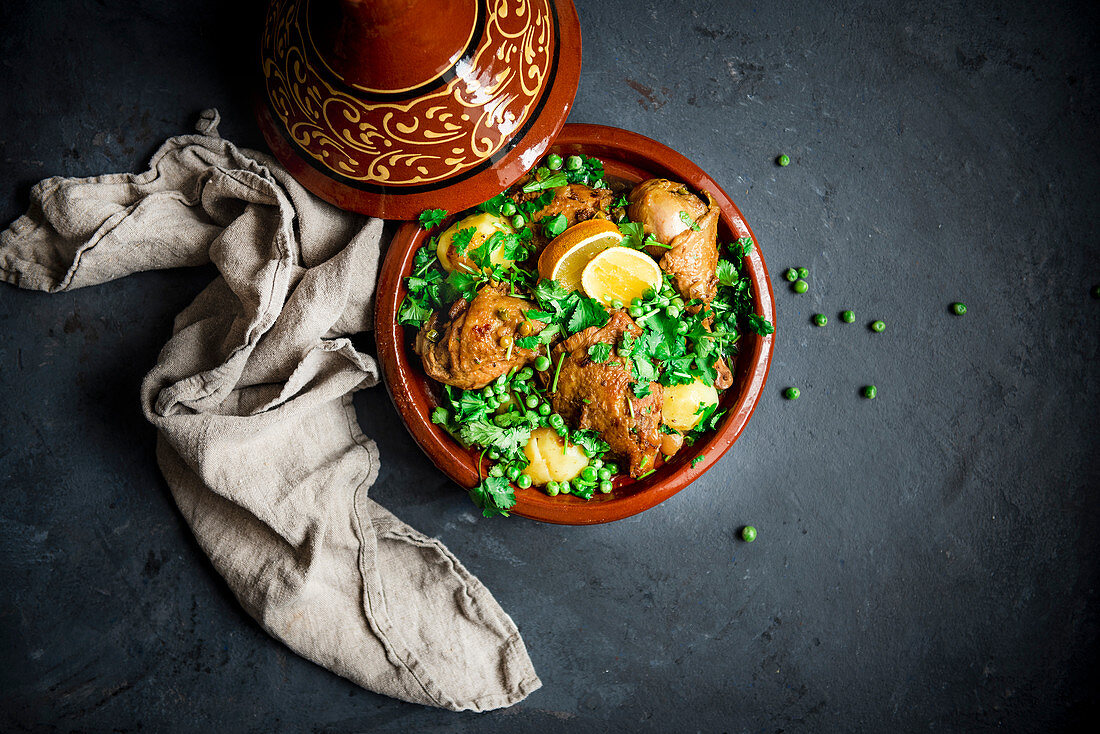 Ingredients:
1Small chicken, cut into small pieces

3 large onions, sliced ​​long

Parsley and coriander

3 garlic cloves

Food coloring or saffron

teaspoon black pepper

Two tablespoons of white pepper "ginger"

Salt, to taste

1/2 cup of olive oil mixed with vegetable oil

water

French fries
How to prepare
Mix the chopped parsley and coriander with garlic well with salt.

We take the tagine, if available, or a regular cooker, in which we put onion slices, then oil and chicken, and add to them a mixture of parsley, coriander, garlic and salt, then add saffron or colored pepper, black and white pepper, and leave the mixture on a very low heat.

After boiling the mixture, stir it with chicken pieces, after the onions wilt, we pour a cup of water, then put the tagine covered and let it simmer on low heat for 20 minutes.

After the chicken is cooked, remove it and leave the chicken broth on the heat until it becomes very sloppy.

Brush the chicken with the butter; then bake in the oven to brown it for about 10 minutes, until it becomes brown

.

After the chicken is perfectly cooked, place the fried potatoes and put them on top of it, after we previously fried them

Serve and enjoy your dish!