Palestinian Foul Mudammas are considered a delicious, popular, and traditional dish that everyone likes. It is a vegetable protein and is considered a legume, and it is a delicious meal rich in many benefits, easy to prepare. And now the method of making fava beans on the Palestinian way.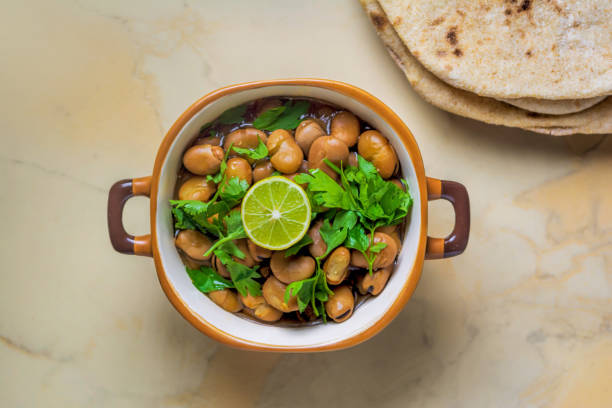 Palestinian Foul Muddmmas
Foul Mudammas in the Palestinian way ... Prepare this recipe for breakfast, it is one of the best traditional Arabic dishes in a distinctive and delicious way, try the fava beans from the Palestinian kitchen.
Ingredients
1

can of fava beans

1/4

cup

of water

1

juiced Lemon juice

2

tablespoons

of Tahini

1/4

teaspoon

of salt

1/4

teaspoon

of cumin

2

Tablespoons

of olive oil; 2 tablespoons

for decoration

1

tablespoon

of parsley: a tablespoon

chopped / to decorate)
Instructions
Wash the beans, then transfer to a saucepan over a medium heat, add the water, mash the beans and stir for 5 minutes.

Add the cumin, salt and tahini

Remove the pot from the heat and stir until the ingredients are homogeneous.

Add the lemon juice; stir, then transfer the beans to a serving dish

Distribute the oil and parsley, and serve with the naan bread and pickles as desired

Serve and enjoy your foul Mudammas
Nutrition
Sugar:
3
g
Fiber:
4
g
Calories:
212
kcal
Fat:
3
g
Protein:
11
g
Carbohydrates:
12
g