The lentil Fatteh is a slightly improved idea of ​​the healthy and ideal lentil ingredients in this dish and this recipe is very suitable in winter in many countries such as Turkey, Egypt and many Arab countries, as it gives the body warmth in cold weather.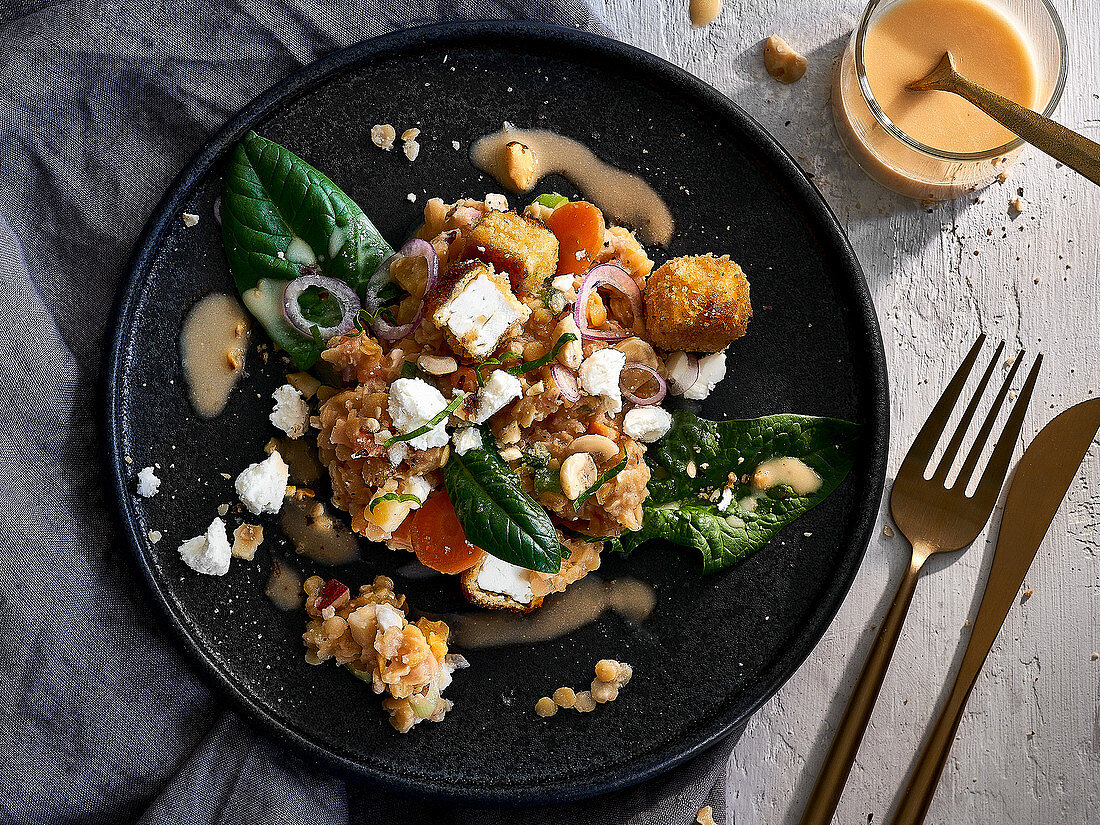 Lentils Fettah
Lentil Fettah is an easy and quick recipe to prepare. It is a lentil Fettah is basically made with crushed vegetables, then served on fried bread and topped with garlic sautéed with butter.
Ingredients
1

Cup

of lentils

1

large tomato

chopped

Two carrots

sliced

1

sliced ​​potato

1

pinch

of salt

1

pinch

of ground black pepper

1

pinch

of cumin

1

Maggi cube

2

liters

of water

1

teaspoon

of mashed garlic

2

tablespoons

of butter

Fried naan bread
Instructions
In a saucepan, put the lentils, potatoes, carrots, tomatoes, onions, salt, pepper, cumin, two Maggi cubes and water.

Boil the above ingredients on a medium high heat until the vegetables are completely cooked for about 20 minutes

After the ingredients are ready, mix them with a hand blender until we have a smooth mixture.

In a serving dish we put a quantity of fried bread and sprinkle them with soup.

In a frying pan, melt butter, add garlic, add vinegar and stir.

Then we remove them from the fire and put them on the face of the dish

Serve and enjoy your lentils Fatteh dish!
Nutrition
Sugar:
1
g
Fiber:
2
g
Calories:
233
kcal
Fat:
5
g
Protein:
3
g
Carbohydrates:
11
g