How to lose Weight in Ramadan must be one of the most important questions that all people are trying to achieve in Ramadan. Most of the foods we eat heavily contain carbohydrates, which are not always beneficial to the body where cooked starches contain sugar, which causes weight gain. Following a diet based mainly on reducing carbohydrates in a moderate manner is an ideal solution to get rid of excess weight, especially as we are in the month of Ramadan. In order to ensure a positive result, it is sufficient to apply these simple steps:
Choosing complex carbohydrates:
Eating cereals, dairy products and sweets is a guarantee of starches, but what these ingredients provide are simple carbohydrates that give instant energy to the body, which in turn quickly consumes it.
This type of starch has no nutritional value, as well as not helping us feel full, but rather it works to store fat in the body. Therefore, the search for complex carbohydrates becomes the alternative solution, as they contain fiber, minerals, and vitamins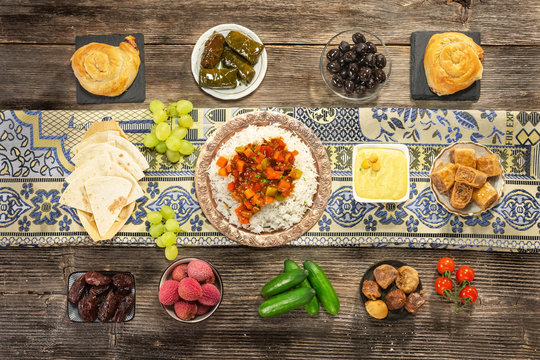 Yield selection:
Avoid cereals that contain sugar and provide a lot of calories, such as grapes and bananas, and eat cereals rich in fiber, such as oranges, pomegranates and apples.
Consuming freshly squeezed juice:
Consuming fresh fruit juice has valuable benefits, as it gives activity and vitality and provides vitamins, so resorting to preparing a glass of juice at home is the best way to reduce the intake of harmful starches, which is provided by canned juice, because it contains many artificial sweeteners. Also, avoid consuming energy drinks that contain a lot of sodium and a lot of calories.
Vegetable selection
There are vegetables that are full of carbohydrates, such as potatoes and corn, that will increase our weight, so resorting to vegetables that are low in starch will maintain the health of the body and rid us of excess weight, so that spinach, tomatoes, broccoli, and cucumbers are the best options.
Refrain from eating side dishes: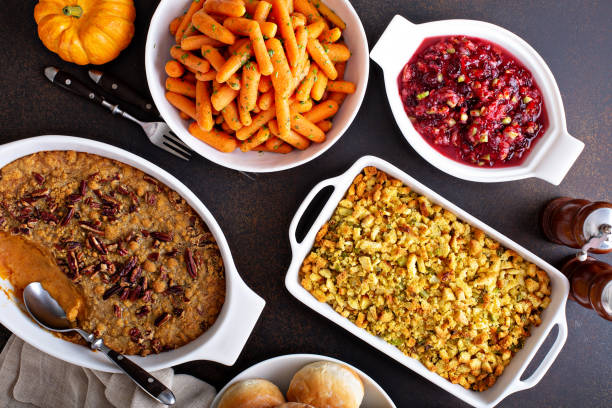 Marinated salads and French fries contain unhealthy starches, which increase fat storage in the body. To avoid this, we should refrain from eating side dishes and only eat fresh green salad
Choose healthy sandwiches
The sandwich is one of our daily food, a fast food that helps us feel full without wasting time, but the demand for sandwiches would increase the harmful starches, so we have to enjoy a healthy sandwich using wheat bread with the need to avoid eating full-fat cheese and stick to the use of vegetables and eggs.
Use wheat in various dishes:
Reducing starches requires scrutiny of the various ingredients we eat, as wheat is one of the best ingredients that must be eaten, which prompts us to replace products made from white flour and white rice with products made from whole wheat and brown rice, which contain fiber and help you satiety for a longer period and does not cause weight gain.