Fava Beans for Suhoor are one of the most prominent foods that sit on the suhoor table in Ramadan, and they are among the legumes with many health benefits, and they are a rich source of protein, fiber, and vitamins.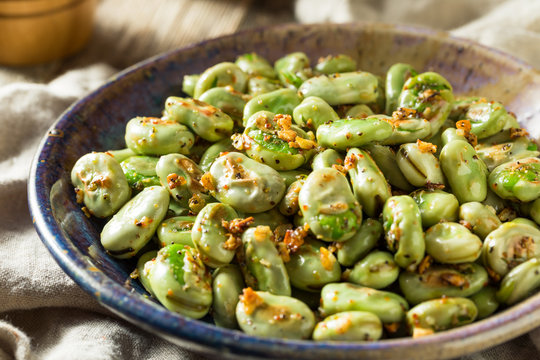 Green Fava beans for suhoor
Learn about a delicious way to serve on your Ramadan table for suhoor and serve green beans with coriander for Suhoor. From the Egyptian and the Lebanese cuisine, this dish is rich in nutritional benefits, and it tastes delicious and wonderful.
Ingredients
2

lbs

of green fava beans;

fresh

Vegetable oil; 1 tablespoon

1

Onion;

large size / finely chopped

5

Garlic cloves

crushed

coriander and garlic

steamed

2

cups

of water

1

teaspoon

of salt

1/4

teaspoon

quarter of all spices; you can just use ground black pepper

1/4

teaspoon

of cumin

1/4

cup

of lemon juice
Instructions
Remove the ends of the green beans and cut them into equal sections, 7 cm long. Wash well, drain and set aside.

Heat the oil, add the onion and stir until it turns brown.

Add garlic and stir for 1 minute. Add the fava green beans, stirring constantly, for 10 minutes or until it becomes tender!

Add the coriander and garlic and stir to combine.

Add the water and spices and leave the mixture on a high heat until it starts to boil.

Cover the pot and simmer for 20 minutes or until tender.

Add lemon juice and leave it on the fire for a minute.

Pour into a serving dish.

Divide the dish into 4 equal portions.

Serve immediately or until cooled with Arabic bread.
Nutrition
Fiber:
4
g
Calories:
103
kcal
Saturated Fat:
3
g
Fat:
6
g
Protein:
3
g
Carbohydrates:
6
g