Tomato and potato Kofta is one of the main items that can be served whether as an appetizer or for lunch as a main item on the table. It is characterized by its delicious taste and multiple benefits because it contains many nutrients.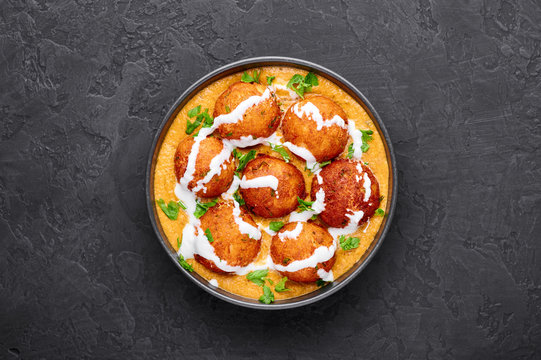 Tomato and Potato Kofta
Potato kofta in the oven is a recipe prepared with soft minced meat and potato slices with tomato sauce, and it is a delicious and delicious dish. Here is how to make a kofta With potatoes and tomatoes with details and steps
Ingredients
1

lb

of minced lamb

1/2

cup

of chopped parsley

1/2

cup

of chopped green coriander

4

crushed garlic

1

tablespoon

of paprika

1

tablespoon

of cumin

1/2 to 1

tablespoon

of fine coriander

1/2 to 1

tablespoon

of black pepper

3

large tomatoes

2

large potatoes

1

tablespoon

of olive oil

1

tablespoon

of salt

1/2

cup

of pomegranate molasses

1/4

cup

of lemon juice

3

large white onions

sliced
Instructions
In a deep dish, put the meat, parsley, garlic, cumin, paprika, fine coriander, salt and pepper, and stir the meat with your fingertips until the meat is well combined with the spices.

Using a sharp knife, cut the potatoes into slices, and arrange the potato slices on a tray.

Add the salt, pepper, and olive oil. Place the potato tray in the oven and bake the potatoes until it becomes golden for about 15 to 20 minutes.

Slice the tomatoes, then sprinkle some pepper, salt and olive oil over the tomatoes. Distribute the onion slices.

Put the dish in the oven and bake for about 10 minutes until the vegetables are tender.

Take a piece of kofta the size of an egg and shape it into a medium-sized tray

Put the kofta tray on a hot griddle drizzled with butter or in hot oil and cook for a few minutes until the bottom turns golden, then using a metal spoon, flip the kofta on the other side.

Wait for a few minutes until the kofta are golden and fully cooked.

Mixture: In a deep dish, put the lemon juice, garlic, green coriander, salt and pepper, using a mesh paddle, stir the ingredients to combine.

In a casserole, distribute the kofta, tomato and onion slices, sprinkle with a pinch of fine coriander, cumin and salt, then distribute the mixture, pomegranate molasses and olive oil.

Put the casserole in the oven until it melts.

Remove the casserole from the oven and sprinkle the pomegranate seeds, then serve.

Serve and enjoy your dish!
Nutrition
Fiber:
3
g
Calories:
350
kcal
Saturated Fat:
5
g
Fat:
9
g
Protein:
12
g
Carbohydrates:
14
g