There is nothing better than tasting a pistachio Kaak after a long day at work with a cup of hot tea or coffee, a taste that will take you on a trip to the past and will pamper your heart with its nostalgic taste.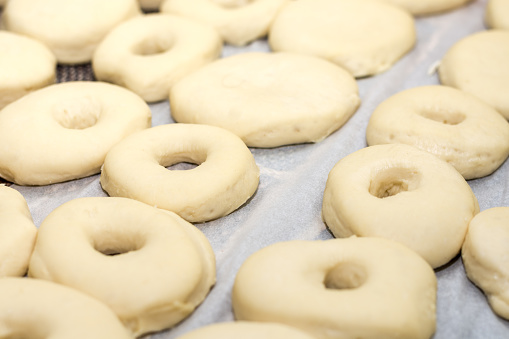 Pistachio Kaak
Pistachio Kaak has a special place in the traditions of hospitality in Eid al - Fitr, a very distinctive flavour in the holidays, we chose you from the Tunisian cuisine to show you one special way of using pistachios to come up with a sumptuous recipe that you will get addicted to.
Ingredients
Half a cup of pistachio

A cup of finely ground pistachios

Two and a half cups of flour

1

cup

of powdered sugar

Two cups of fa
Instructions
At first, start whipping the ghee separately with the electric mixer until it becomes creamy.

Then add the sugar and continue beating until the ingredients are homogeneous.

Then put the ground pistachios with the flour and continue to beat until you get a cohesive mixture.

Cover the dough with cling film and put it in the fridge for at least two hours.

Then take it out and make long rings of it and twist it to form equal-sized circles, and decorate it with pistachio nuts.

Arrange the kaak on a tray greased with a little butter and put it in the oven on a medium heat.

Leave it for a maximum of 15 minutes, then remove from the oven and leave to cool before serving

Serve and enjoy your Kaak!
Nutrition
Sugar:
3.1
g
Fiber:
1
g
Calories:
233
kcal
Saturated Fat:
3
g
Fat:
4
g
Protein:
0.8
g
Carbohydrates:
11
g