Asida (Aseeda) is considered as one of the most popular Middle eastern recipes that are made for breakfast and dessert in different special occasions, like Maoulid which is the birth of Prophet Mohamed. Indeed, the consumption of Asida (Aseeda) ended with the end of the famine, and the habit of consuming it did not return until the seventies of the last century. Residents of major cities resented the consumption of porridge, and they linked it to poverty, in reference to the famine mentioned by historical sources dating back to 1864. This food custom also traveled from Tunisia to Istanbul, Turkey, through the preparation of "bouza", which is the same composition as the zagogo, except that the specificity of the zagoko porridge is still the preserve of Tunisians. Before this date, Tunisians got used to the regular porridge, which is essentially a Berber food, which they inherited from the original inhabitants of "Ifriqiya" Tunisia. Historian Abdel Sattar Amamou asserts that porridge is basically a Berber food that Tunisians inherited from the Amazigh indigenous people of Ifriqiya (Tunisia). Asida, which is also offered to the postpartum woman at birth, varies according to the type of flour used, as flour extracted from wheat is used in the north and barley flour in the south. Due to its good flavor and great nutritional features, it has become a dish that Tunisian women masterfully prepare by adding sugar to the recipe, as well as some dry fruits.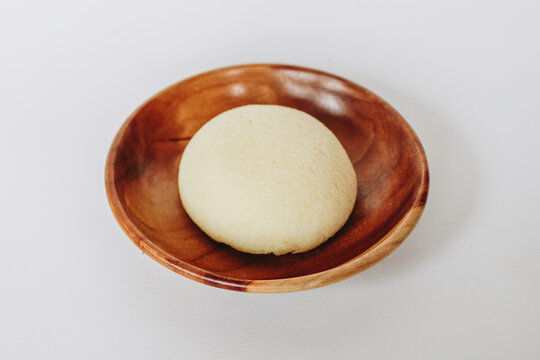 Asida (Aseeda)
One of the popular Tunisian dishes that are made on the birth of the prophet is the Asida (Aseeda) or porridge, which is both characterized by its sweetness to the celebration of the birth of the Prophet Mohamed.
Ingredients
1/2

liter

of water

3

tablespoons

of sugar

2

tablespoons

of flour

1

pinch

of salt

1

cup

of olive oil

2

tablespoons

of honey
Instructions
Put the pot on the stove and pour the flour into it

Add the water to the rice and stir

Add some salt

Complete the stirring without cutting it so that the porridge becomes dry

Add the water to the porridge and keep stirring until it becomes smooth and cohesive

Put the aside or porridge in a bowl, while it is hot, on a serving plate

Don't forget to use honey

Pour a little olive oil over the porridge

Sprinkle sugar over the porridge

For decoration: top the porridge with dates stuffed with pistachios

Serve and enjoy your asida!
Nutrition
Sodium:
500
mg
Sugar:
4
g
Fiber:
3
g
Calories:
266
kcal
Saturated Fat:
2.6
g
Fat:
4
g
Protein:
6
g
Carbohydrates:
15
g