Morrocan Split Pea Soup, Bissara or what is known as Bissara makes one of the most popular appetizing soups in Morrocan, and it is served on every Morrocan table almost every night during the holy month of Ramadan.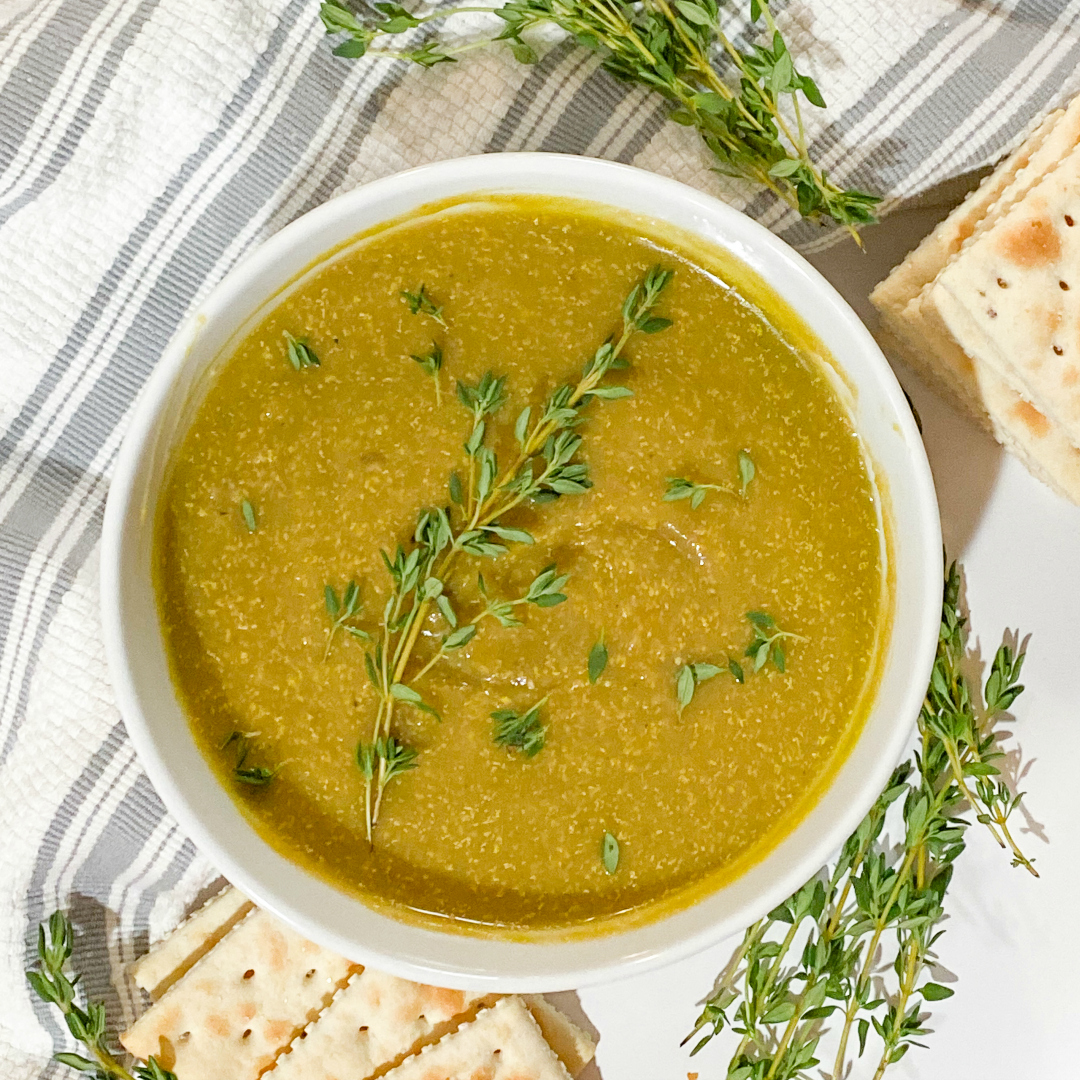 Morrocan Split Pea Soup, Bissara
Making a great source of vitamins, proteins and nutrients, this recipe is a never to miss choice.
Ingredients
1 1/2

Cups

of Split peas

natural & preservative-free soaked for at least 1 hour, drained

4

Cups

of water

2

Cloves

medium-sized garlic

peeled and grated

1/4

teaspoon

of extra hot chili powder or any spicy powder

1/4

teaspoon

ground cumin

2

teaspoons

ground paprika

3

tbsp

of olive oil extra virgin

3

tbsp

olive oil extra virgin

1/2

teaspoon

ground pepper.

1/2

Teaspoon

of salt
Instructions
If you can use a pressure cooker, just put the split peas, the garlic, and the water into the pot; then cook for about 8 minutes on a high pressure and let the pressure naturally release

If you will be using a saucepan instead; double the water quantity; then cover halfway to avoid any overflowing quantity and cook on a medium heat for about 45 to 60 minutes, making sure to skim he bubbles that will rise to the surface.

Pour in more water if it will evaporate and you can create a soup consistency when you are blending everything later

Once the split peas become tender and very well cooked; then let the mixture cool down for about 10 minutes

Pour the obtained mixture into a mixer or a food processor; then add the salt, the pepper, the cumin, the paprika and the ground hot pepper and blend until it becomes smooth; yet if the mixture looks quite thick; you can add a small quantity of water

Pour the processed mixture back into your pot; then add in the olive oil and heat for about 2 minutes; then blend the oil to your soup, and if it is liquid; try letting it cook for a few additional minutes

Adjust the taste of salt and cumin to taste; then pour back into the sauce pan and let the mixture simmer for about 1 to 2 minutes.

Decorate with 1 pinch of paprika; the cumin and one drizzle of olive oil.

Serve and enjoy your Bissara!
Nutrition
Calories:
225
kcal
Fat:
7
g
Protein:
8
g
Carbohydrates:
11
g