Healthy Barley bread is known to be beneficial for losing weight, it fights depression, lowers harmful cholesterol, expels gases and laxatives for the abdomen. Here is how to prepare healthy barley bread.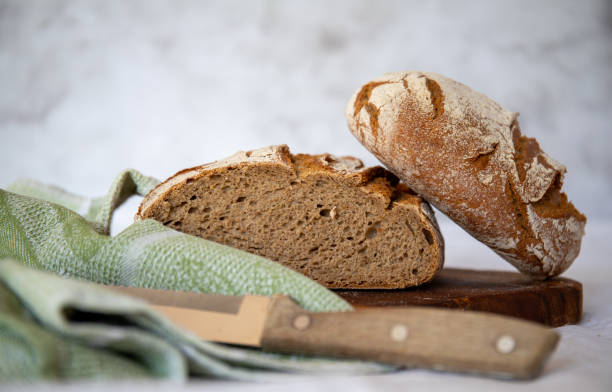 Healthy Barley Bread
Many people cannot give up on eating bread and consider it essential on the table. Instead of asking them to abstain from it, we can replace it with healthy bread such as barley bread.
Ingredients
2

cups

barley flour

1

packet of bread yeast

1/4

cup

of olive oil

1

tablespoon

of flaxseed

1

tablespoon

of sunflower seeds

1

teaspoon

of salt
Instructions
Mix the barley flour with the baking yeast and salt.

Add the flaxseeds and sunflower seeds to it and mix the ingredients well together.

Add water and oil, knead the dough, and leave it for at least a third of an hour.

Form the dough and put it on a tray greased with oil.

Put the tray in the oven until it is done for about 25 to 25 minutes

Serve and enjoy your bread!
Nutrition
Sugar:
2
g
Fiber:
1
g
Calories:
233
kcal
Fat:
2
g
Protein:
5
g
Carbohydrates:
11
g