Coconut and chocolate are among the main ingredients of this delicious Chocolate coconut cake recipe, and are useful foods for the physical and mental health of children, as they can be served They have them in the morning as an alternative to breakfast.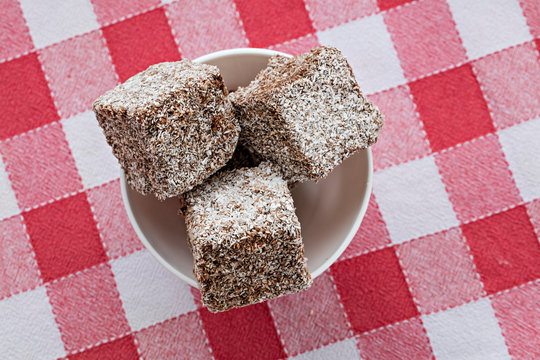 Chocolate Coconut Cake
Chocolate Coconut cake is a very delicious cake that requires a little effort and focus in our recipe, but the result is more than wonderful, especially since milk. This recipe is super delicious, you will love its taste!
Ingredients
2

eggs

½

cup

of sugar

1

teaspoon

of vanilla

1

teaspoon

of baking powder

½

cup

of oil

½

cup

of flour

½

cup

of coconut

½

cup

of cold milk

1

tablespoon

cocoa

pinch

of salt

To prepare the chocolate sauce:

½

liter

of milk

5

tablespoons

of sugar

2

tablespoons

of cocoa

3

tablespoons

of starch

1

tablespoon

of butter

1

tablespoon

of vanilla

To prepare the last layer:

1

chocolate bar

¼

cup

liquid milk
Instructions
In a deep bowl, put the eggs, sugar and vanilla and mix well for 2 minutes, then add the oil and continue mixing.

Add the cocoa, coconut and salt and mix.

In a fine sieve over the bowl, sift the flour with the baking powder and mix until your ingredients are very well combined.

Pour the mixture into a suitable tray and put it in the oven for 30 minutes at 160 degrees. Bake your cake

Take out the cake tray and pour ½ cup of cold milk on it and leave it to cool.

Put in a saucepan of milk, add sugar, cocoa and starch, while continuing to stir over a strong heat until boiling

Add the butter and vanilla, pour the mixture over the mold and keep it in the fridge for 15 minutes.

On a low heat, mix the chocolate with the milk until it melts completely

Distribute the mixture evenly in thickness on the cake mold and return it to the refrigerator for 2 hours

Serve and enjoy your cake!
Nutrition
Sugar:
6
g
Fiber:
3
g
Calories:
299
kcal
Saturated Fat:
4
g
Fat:
9
g
Protein:
4
g
Carbohydrates:
13
g