Sweet Cake Rusk with Anise can be made sweet or salty to suit its purpose, whether it is a main meal or dessert or as a kind of light crackers, we offer you through the following lines From this recipe the best method to prepare sweet rusk with anise in an easy and simple way.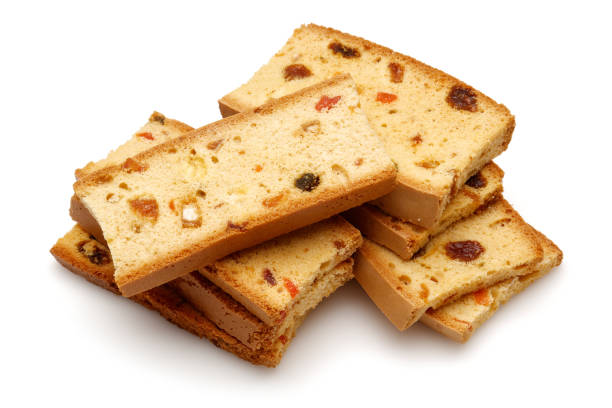 Sweet Cake Rusk
This recipe displays the popular recipe of making a sweet rusk with anise; one of the baked goods that is suitable as breakfast with tea or morning coffee. It is also a wonderful in-between meal as a snack.
Ingredients
2

cups

of sifted flour

1

tablespoon

of baking powder.

1

teaspoon

of anise

1

cup

of sugar

3/4

cup

of oil.

3

eggs

1

teaspoon

of Vanilla extract
Instructions
n a deep bowl, mix the sifted flour with the baking powder and anise, then add a pinch of salt.

In the electric mixer, put the eggs and vanilla, then add the oil and sugar to them and beat them until they are homogeneous.

Mix the contents of the mixer with the mixed flour until we have a soft, homogeneous dough without lumps.

Grease a square or rectangular tray with oil, then pour the mixture in it from the middle, then flatten the surface with a spatula.

We put the tray in a preheated oven on the middle shelf at 180 degrees for 30 minutes, then roast it from the top under the grill for two minutes.

Remove it from the oven, then divide it into longitudinal slices, put each slice on the wide side and place it on a tray again.

Leave it to cool a little and then put it in the oven again until it dries up and turns red on both sides.

Leave it to cool again

Serve and enjoy your crunchy sweet dessert!
Nutrition
Sugar:
4
g
Fiber:
3
g
Calories:
322
kcal
Fat:
4
g
Protein:
10
g
Carbohydrates:
12
g