A sensational and authentic dish from the Middle Easter countries, this Sayadieh Fish by Mahwish recipe; brings the taste of the Middle East right to your dish.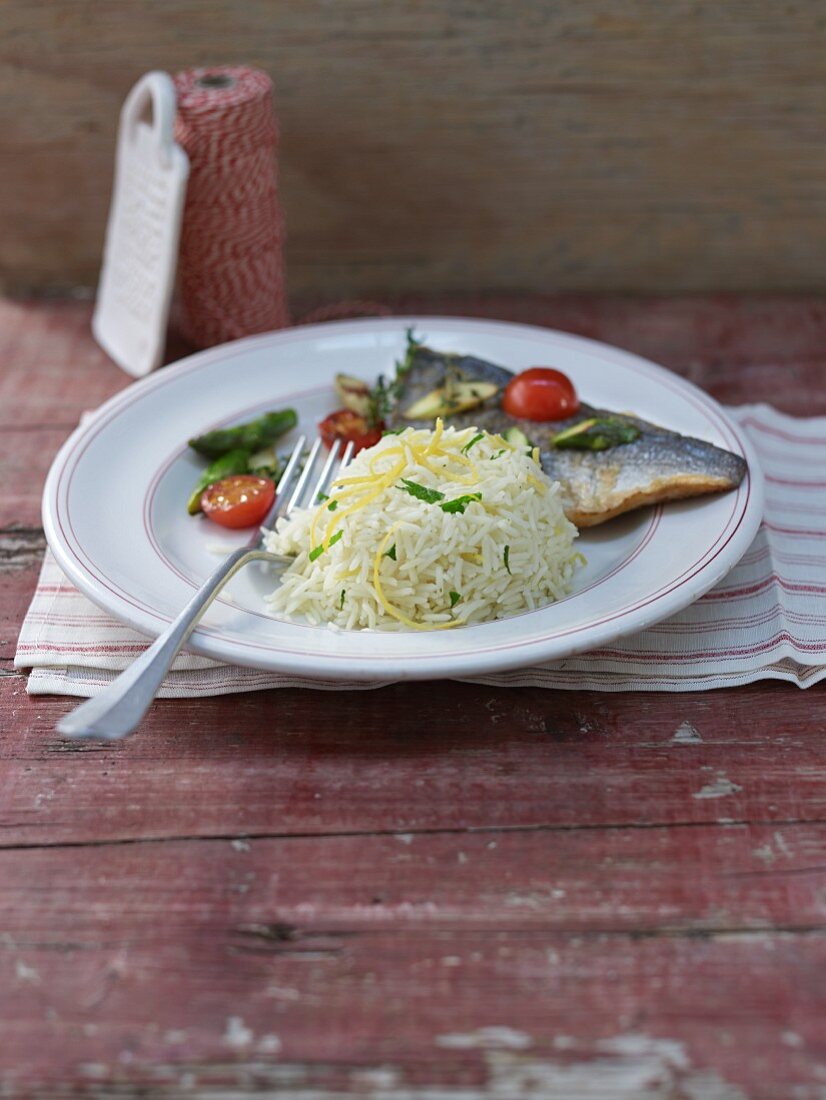 Sayadieh Fish by Mahwish
Packed with nutrients; this recipe will make a great addition to your favourite side dishes; Fattah and kebbah.
Ingredients
1

pound

of Basmati Rice

1

pound

of white Fish filet,

you can use grouper or red snapper

120

ml

of olive oil

1

pinch

of salt to taste

1

pinch

of freshly ground pepper

1

tablespoon

of cumin

1

tablespoon

of cinnamon

2 to 3

piece

medium onions, finely Diced

1.5

ml

of chicken broth

1

cup

of pine Nuts, toasted

1

cup

sliced toasted Almonds

1

teaspoon

of chopped coriander

1/2

cup

of thinly sliced fried onions

4

piece

Crispy, sliced shallots
Instructions
In a thick large bottom pot; sauté the onions into the olive oil until is very well caramelized

Add in the fish fillets together with the cumin and the cinnamon; then add in the salt and the pepper and sauté for about 10 minutes

Remove the fish from the pan and reserve it warm

Add the rice and Fry it until the spice mixture and the oil are very well coated

Add in the chicken broth and cover until the rice is perfectly cooked

Add in the fish fillets again to the rice and cover until your ingredients are cooked

Spoon the rice into a serving dish and layer the fish right over the top

Garnish your Sayadieh with the crispy fried onions and crispy fried shallots

Sprinkle with the toasted pine nuts and the almonds; then serve your dish hot!
Notes
Nutrition Information
Calories: 202| Fat: 22.5g | Carbohydrates: 58g | Fiber: 4 g |Protein: 15g